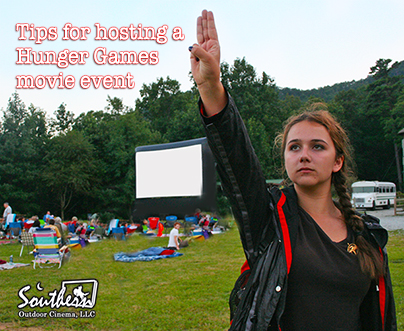 The Hunger Games books has captivated the imagination of a vast range of young readers from around the globe. The book series of 3 has surpassed the popular Harry Potter series as the all-time best selling book series. It was no surprise that fans of American science fiction book would come out by the millions to see Katniss on the big screen. The Hunger Games devoured the box office figures when it had its run in the movie theaters by becoming the 13th-highest-grossing film in North America to be released outside of a summertime or holiday showing. This November the 2nd book of the series, Catching Fire, comes to theaters. The film has already made millions before its release with pre-order ticket sales. With the Hunger Games being such a popular franchise, it is natural for fans to get together and host a Hunger Games movie event. Below are some tips for hosting a memorable Hunger Games movie night.
Activities
When your guests arrive, set the stage for the evening ahead. Have them register upon arrival just like in the reaping. Using a red pen have them sign in to a log book.
Setup game challenge stations for guests to play, similar to those the tributes similar to those in the movie. Have your guests try their hand at a variation of Katniss' skills, such as archery or sling shot practice. (Below are activities offered by The Unofficial Hunger Games Tour during a recent outdoor movie event in North Carolina.)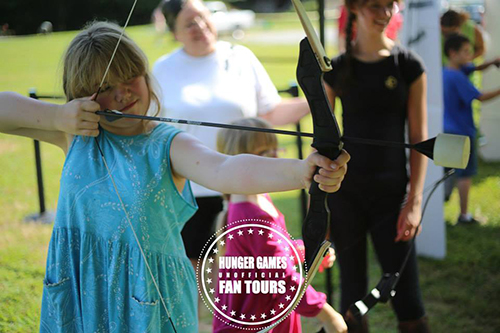 Look-alikes
No Hunger Games themed event would be entertaining without a Katniss or a Peace Keeper appearance. Purchase a cardboard standee or dress up in the movies character clothes. Your guests will be snapping pictures of themselves with their favorite movie characters.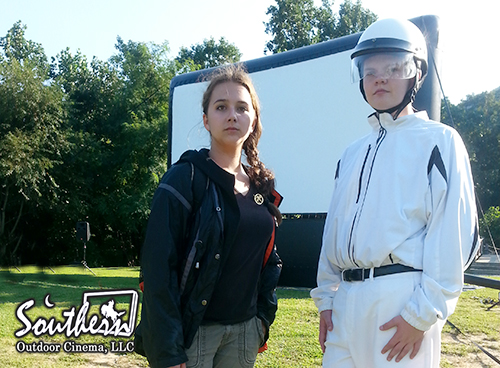 Show the Movie Outdoors
Enhance your movie screening with a presentation of the blockbuster film in the great outdoors. Guests sit out on blankets outdoors surrounded by the beauty of nature. Sounds of the crickets or a hoot of an owl, will have your guest feeling like they are in the movie.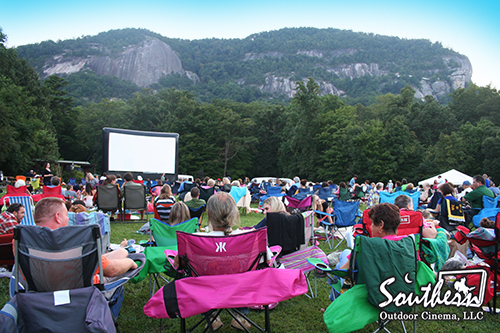 Find more Hunger Games Themed ideas on our pinterest board.
All Rights Reserved
Southern Outdoor Cinema, LLC
__________________________________
About Southern Outdoor Cinema
Southern Outdoor Cinema takes the stress and guess work out of hosting a movie theater-quality event outdoors and under the stars. Southern Outdoor Cinema doesn't just rent movie screen equipment, but instead we share nearly a decade of movie event production experience with our clients to help them produce outdoor movie nights that are extraordinary. For a free consultation contact Southern Outdoor Cinema at www.SouthernOutdoorCinema.com
Comments
comments