We Crackle!
At Southern Outdoor Cinema we are always on top of the latest technology. Using Crackle we can broadcast videos straight from the internet. Crackle is one of the fastest growing entertainment destinations on the Internet today, offering audiences quality programming in a variety of genres, including comedy, action, sci-fi, horror, music and reality.
So how does Southern Outdoor Cinema Crackle? We host an outdoor movie night with streaming video from Crackle.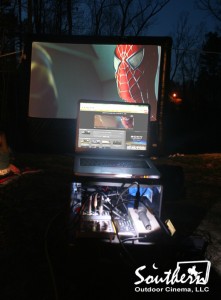 Tags : crackle, outdoor movie night, streaming video | Comments Off

on Do you Crackle?