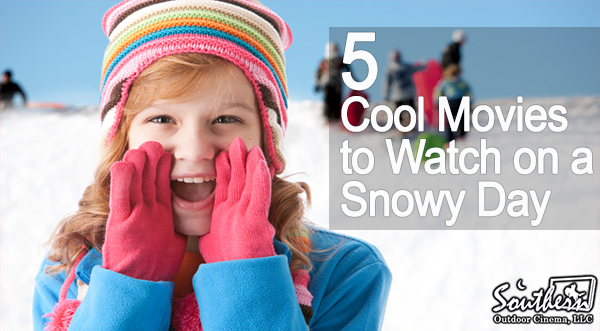 Nothing is better than having a great movie to watch on a snowy day, and there just so happens to be a number of great movies to watch during the snowy winter season. Here are a few of the top picks.
Frosty the Snowman
Jimmy Durante is the narrator of this special animated film made for television, and he also sings the song with the same name as the title. Frosty the Snowman tells the story of a magical snowman who just so happens to come to life one day for the purpose of befriending a group of children.
Disney Frozen
Elsa is the Snow Queen who has put a magical spell on the entire kingdom, literally trapping it in what can only be described as an everlasting winter. Anna is the Snow Queens sister, and one of only two people around brave enough to search for the Queen, and put an end to the terrible spell once and for all. Kristoff is the second brave individual, and is what would be considered an extreme mountain man by the people in the kingdom. Anna and Kristoff take on the extreme cold hoping to reach the Snow Queen in time, and save the kingdom from utter peril before it is too late.
Jack Frost

Jack Frost is a fantastic movie, with amazing special effects, perfect for the entire family to watch on a cold winter's day. Unlike the horror film with the same name, this movie stars Michael Keaton as Jack Frost, a husband and father who manages to cheat death by coming back as a snowman. While away on one of his many gigs, Jack decides to cancel the show and attempt to make it home to be with his wife (Kelly Preston) and son Charlie (Joseph Cross) for Christmas. The only problem is that a snow storm creates very dangerous driving conditions, and Jack crashes his car and dies while on his way home. It isn't until the following Christmas, when Charlie builds a snowman, that Jack is able to come back in the very same snowman that Charlie builds. Jack takes advantage of this time and does as many things with Charlie as he can before the inevitable happens, and he melts away for good.
The Snowman
The Snowman is a recreation of the classic holiday story by Raymond Briggs. It tells the tale of a very young boy whose snowman manages to find a way to come to life one day, and in doing so carries the boy all the way to the North Pole. While at the North Pole, this boy is able to meet none other than Santa Claus. There is nothing inappropriate about this film which makes it perfect for even very young children to watch on a cold winter day.
Rudolph the Red Nosed Reindeer
Rudolph the Red Nosed Reindeer is another film that was made special for television, and is also perfect for watching during the winter season. It tells the classic tale of Rudolph, a special reindeer with a special job. However, in this twist Rudolph meets up with an abominable snowman.
__________________________________
About Southern Outdoor Cinema
Southern Outdoor Cinema, LLC, is the LARGEST producer of high quality outdoor movie events in the United States for movie studios, film festivals, marketing agencies, Fortune 500 Companies, schools and cities. Southern Outdoor Cinema produces extraordinary outdoor movie experiences with big screens and bright and colorful images so that your audience members feel like they are at a real Hollywood film premiere. Contact Southern Outdoor Cinema to receive a free consultation for your next special event.
Tags : snow, snowy season | Comments Off

on 5 Movies to Watch for the Snowy Season