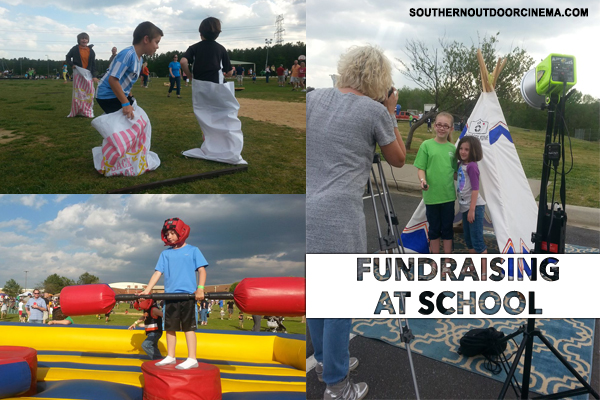 School carnival fundraisers are an excellent and fun way to earn money that schools need. Recently a school had a spring festival to raise their needed funds. The highlight of this event was an outdoor movie shown on a large inflatable screen. Not only was it fun for students and their families, but it made the fundraiser more attractive for the community. Several residents came out to support the school and enjoy the film.
This school carnival fundraiser was organized by the PTA. They wanted to create an event that both the children and their parents could enjoy together. They decided to include a variety of activities throughout the afternoon. A rock climbing wall was brought in for the students to use, and several bounce houses were set up on the school grounds. Fun carnival games were included in the lineup, along with an old fashioned dunk tank. Students loved the opportunity to dunk their favorite teachers and grown-ups.
SPORTING ACTIVITIES
Sporting activities provided plenty of outdoor exercise for the kids and their families. A sack race that the kids could participate in added to the excitement. They even included a small miniature golf putting green and a small scale soccer practice area. A local Taekwondo school gave demonstrations and showed children how to do a few basic moves.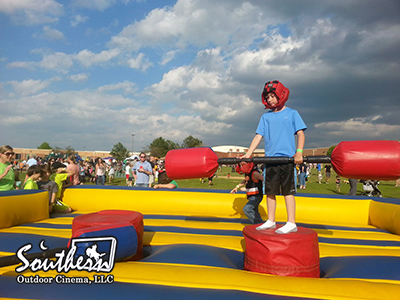 PHOTOBOOTH
Photo ops were plentiful. The PTA made arrangements for a photo booth where small groups could have a great time creating silly poses. A tee pee made the ideal backdrop for still photos.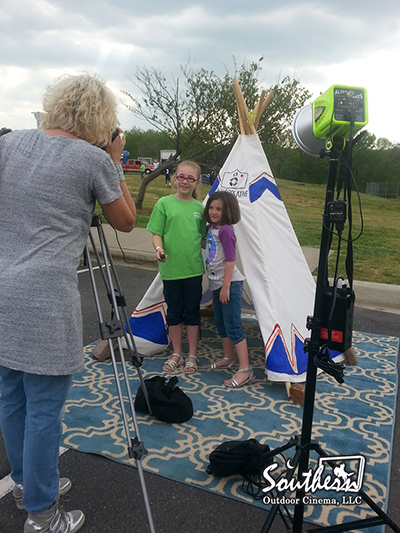 OUTDOOR MOVIE
The day was topped off with a movie event. It was held outdoors where a large inflatable screen was set up. Guests brought blankets to spread out, along with lawn chairs for seating. It was a relaxing and casual setting, perfect for an evening of family entertainment. After spending the day playing the games, participating in the sports, and taking advantage of the photo ops, students and their parents were presented with a blockbuster film.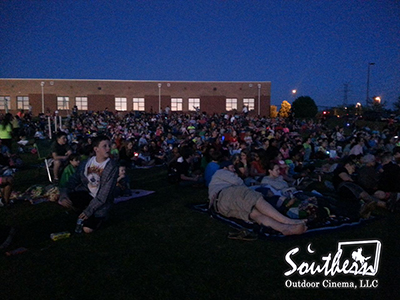 FOOD TRUCKS
No one went hungry during the movie. Food trucks partnered with the school in order to provide tasty meal options for this special event. It was the perfect way to fill up after enjoying all of the day's other events.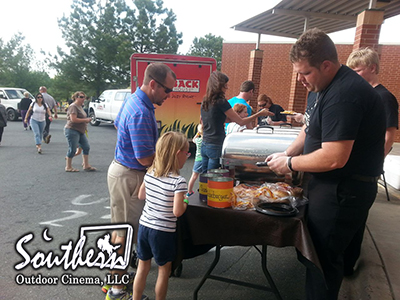 FUNDRAISE WITH TICKETS
Tickets were sold to each guest as they arrived. These tickets allowed them to have unlimited access to all the great carnival activities. It also included admission to the evening movie event. It was the ideal way to earn money for the school's needs.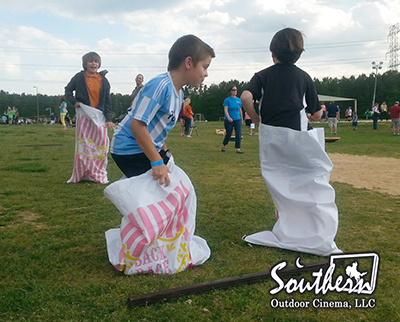 This school's spring fundraiser carnival was a huge success. The community loved being able to come out for the day and enjoy time together doing family friendly activities. After a good meal, they all settled down for a little relaxing while watching the movie on the inflatable screen. Everyone agreed that the movie was the highlight of the event, and it was a great ending to a fun filled day.
All Rights Reserved
Southern Outdoor Cinema, LLC
__________________________________
About Southern Outdoor Cinema
Southern Outdoor Cinema, LLC, is the LARGEST producer of high quality outdoor movie events in the United States for movie studios, film festivals, marketing agencies, Fortune 500 Companies, schools and cities. Southern Outdoor Cinema produces extraordinary outdoor movie experiences with big screens and bright and colorful images so that your audience members feel like they are at a real Hollywood film premiere. Contact Southern Outdoor Cinema to receive a free consultation for your next special event.
Tags : fundraising, outdoor movie, school carnival | Comments Off

on Movie Event Highlight of Fundraising Carnival