Posted by
Paul Murray
on
Monday Jan 21, 2013
Under
Tips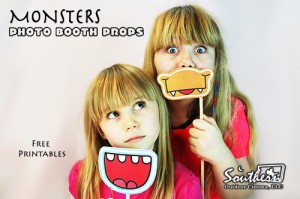 Outdoor movie events are a great special event for friends and family to have a fun time in a community setting. At an movie night event, it is a common sight to see groupings of friends huddling together on a blanket while one friend extends their arm out to take a picture with their smart phone. With a quick push of the button, their snapshot together is broadcasted out on social media for others to see.
Often, Southern Outdoor Cinema's clients are asking us what they can offer as a pre-movie activity that is both free but full of excitement for their guests. To assist our clients with coming up with an activity, each of our movie event specialists where asked to come up with thoughts after observing movie goers at the open air movie events. Each specialist observing the same thing happening at every event – friends snapping group pictures to remember their good times. This phenomenon inspired us to enhance the picture taking experience at a movie in the park event to reflect on the theme of the movie being shown with photo props.
Last summer, Southern Outdoor Cinema's artist began came up with photo props that could be used by young kids as well as adults. For events showing "The Lorax", they came up with a hand held photo prop of an orange mustache, just like the Lorax character had in the film. Attendees at summer outdoor screenings of the Lorax loved the prop we came up with. Giggling friends where taking turns photographing each other with the mustache and sharing the photos with their friends on Instagram, Twitter and Facebook.
Building off of this new pre-movie enhancement idea, this spring, Southern Outdoor Cinema will be creatively assisting our clients with other photo prop ideas specific to movie themes. By providing movie themed templates available for free download, all that is needed to make the prop is a printer, paper, tape and a stick (or chopstick).
Check out the monster mouths that we found for picture props that can be used at movie night events showing "Hotel Transylvania". I'm sure movie goers will have a ghoulish time coming up with poses for their pictures.

All Rights Reserved
Southern Outdoor Cinema
www.SouthernOutdoorCinema.com
Tags : Entertainment, outdoor movie, photo booth prop | Comments Off

on Theme An Outdoor Movie Event With Photo Booth Props