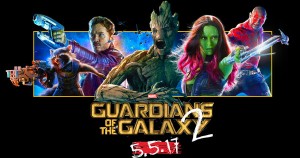 By this time next year, Guardians of the Galaxy 2 will almost be in the can since its filming was set to begin by Feb 2016. Although we may not hear of the casting until the Fall, we are certain to hear and see many new casts in the movie although they won't get to that until the script is finished. This movie is set to be released come May, 5, 2017 thereby bringing back the primary cast of the film Michael Rooker, Bradley Cooper, Vin Diesel, Chris Pratt, Dave Bautista and Zoe Saldana among others.
We also expect to see the real identity of Peter Quill's dad revealed. There is absolutely no doubt that this movie is going to be an ultimate hit judging from the massive success of Guardians of the Galaxy. The movie will; be filmed at Pinewood Atlanta Studios, 461 Sandy Creek Road, Fayetteville, Georgia, USA.
Recent rumors have been around who might be joining the team for this upcoming sequel. The movie is expected to be more of an intimate affair compared to the preceding on although there is much talk about new characters being introduced or even having characters crossing over from other films. With the announcement set to happen soon, this remains a rumor and only time will tell. However, we expect to see some stellar performances from such character like:
James Gunn's ability to be a blockbuster start was put to rest after the release of the first Guardians of the Galaxy as its writer and director. Through the entire production his prowess was appreciated and its perhaps the reason he is coming back to write and direct Guardians of the Galaxy 2 and as the film moves through the pre-production phases, he will continue hammering away at the scrip and preparing it for filming. Peter Quill popularly known as Star Lord whose at the end of the first season become a source of reason can still be expected to have an even deeper emotional ties to his dead mom and he will be on the hunt for the identity of his real dad.
Gamora may have had it rough her whole life, but the dark days seem to be behind her now after finding a new family in Peter Quill, Groot and Drax in her pursuit for happiness something that will not be news to her enemies. If Thanos comes back he might see it as betrayal and Nebula is still fighting her. It may not be a surprise to see both come back to take major roles in Galaxy 2. Groot at the end of Galaxy 2 comes out nothing more than a sapling, we expect him to be all grown up in Galaxy 2 where he will be fighting shape to take on more tasks that his team members cannot physically undertake.
As we wait for this movie to come out and get us glued to our screens we can't be more thrilled. The interstellar team of misfits will be returning for another romp around the galaxy and meeting some of Marvel's most amazing characters. Although the release of this movie may be a year away, that does not mean Marvel and Gunn are folding their hands when it comes to the next outing of the Star Load and crew. Guardians 2 is not just any other movie, it is expected to move towards future cosmic movies.
_____________
All Rights Reserved
Southern Outdoor Cinema
Southern Outdoor Cinema of Atlanta, creates extraordinary outdoor movie events that captures
all the senses of their client's audience while recreating the nostalgic feeling of a close-knit
community gathering.  For a free event consultation contact Southern Outdoor Cinema at www.SouthernOutdoorCinema.com
Tags : made in georgia movie, movie filmed in georgia, Outdoor Movie Event, southern outdoor cinema | Comments Off

on Filming In Georgia: Guardians of the Galaxy 2