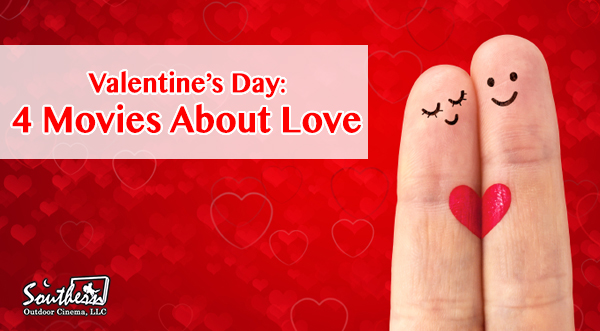 There are holidays and then there is Valentine's Day, the most amazing holiday of them all. It is the one day out of the year when the unseen love between two individuals can suddenly become a reality. It is the one day out of the year that has the potential to completely change the direction that two individual lives might be taking, sending them on a collision course leading directly towards a lifelong love together. There have been a number of romantic movies written that relate directly to Valentine's Day and here are four favorites, along with a brief description of each.
1. Beauty and the Beast
This Walt Disney classic came out in 1991 and is one of the most romantic animated masterpieces that Walt Disney has come out with to this day. The story surrounds a beautiful woman named Belle and a horrifying looking beast who has taken Belle captive in his castle. While in captivity, Belle becomes friends with several of the castles enchanted staff members. It is her friendship with these very unusual characters (a mantel clock, a candelabra, and a teapot) that helps to keep Belle upbeat and cheery. It is this very same friendship that begins to open Belle's eyes to see the real heart of a prince in the once hideous beast that turns from captor to friend and possibly more.
2. Tangled
"Tangled" is the story of Rapunzel, a beautiful young woman and a bandit named Flynn. Rapunzel was a beautiful teen who had a head of hair that was both golden and magical. It grew at an amazing rate and at last measurement was at least 70 ft long. But Rapunzel had a problem. She was locked away in a tower forever with no hope of escape…that is until Flynn decided to use her tower as his own personal hideout. Flynn gets taken captive by Rapunzel and remains that way until a deal is made between the unlikely pair. Flynn helps Rapunzel to escape and the two embark on an adventure that comes complete with a chameleon that is wound way too tight, a police horse with a super-hero complex, and an unsightly gang of thugs straight out of the town pub.
3. The Notebook
Romance can come from the most unexpected situations and "The Notebook" is a prime example of the reality of this statement. Noah Calhoun is an unusual individual or so it seems. He visits a woman, who is a resident of a local nursing home, for the purpose of reading her a story from a faded old book. It would seem as though the two don't even really know each other which doesn't stop Noah from visiting her on a regular basis. The story that he reads to her each day is a story of a young couple in love. Unfortunately, their love is cut short as a result of something that happens during World War II. The couple is unexpectedly reunited seven years later despite seemingly unbeatable odds. With a second chance at love, the two hold on to each other never to let love go again…or so the story goes.
4. Valentine's Day
Now this is a Valentine's Day "must see"! "Valentine's Day" is a film covering the lives of somewhere near two dozen individuals, and the ups and downs that each of them go through on the most wonderful day of the year. The cast is loaded with actor favorites like Ashton Kutcher, Jennifer Garner, Patrick Dempsey, Bradley cooper, Julia Roberts, Jamie Foxx, Queen Latifah, Anne Hathaway and many more. This film portrays the individual life situations being dealt with in a more realistic way making "Valentine's Day one of the more believable depictions of a day that can throw love your way when you least expect it.
All Rights Reserved
Southern Outdoor Cinema, LLC
__________________________________
About Southern Outdoor Cinema
Southern Outdoor Cinema, LLC, is the LARGEST producer of high quality outdoor movie events in the United States for movie studios, film festivals, marketing agencies, Fortune 500 Companies, schools and cities. Southern Outdoor Cinema produces extraordinary outdoor movie experiences with big screens and bright and colorful images so that your audience members feel like they are at a real Hollywood film premiere. Contact Southern Outdoor Cinema to receive a free consultation for your next special event.
Tags : movies, Valentine's Day | Comments Off

on Valentine's Day: 4 Movies About Love