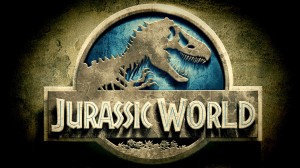 Jurassic World is the latest attempt by Universal Pictures to prove that using recovered DNA to bring dinosaurs back to life is a really, really bad idea. As with other entries in the series, by the end, the dinos are running amok, with much loss of life and property. Directed by Colin Trevorrow, the PG-13 film stars Guardians of the Galaxy's Chris Pratt as Owen, an ex-military brought in to help maintain the park and Bryce Dallas Howard as Claire Dearing, a park administrator with a goal to maximize park attendance and profits.
To the surprise of anyone who saw the first three Jurassic Park movies, all is running smoothly in the park as the movie begins. This is a problem, though, as attendance and park profits are starting to decline, prompting scientists to combine dinosaur DNA in new ways, in hopes of finding a new attraction to draw in the crowds.
When the main park attraction, a genetically altered super predator named Indominus Rex, proves to be more intelligent than planned, chaos ensues, putting the staff and park visitors at risk, particularly Claire's visiting nephews. Since they act as proxies for the teen and tween audience members, the scene where they're imperiled while touring the park in a gyro sphere is both thrilling and possibly too intense for some younger viewers.
Positive Elements
Though brash, Pratt's Owen is brave and selfless, putting others lives before his own repeatedly. Over the course of the film, Claire learns to put family ahead of business and also shows great courage. The nephews, Zach and Gray, stick together through the crisis, putting any difficulties at home behind them and reaffirming their bond as siblings. In addition to the endangered humans, Owen also shows compassion for the dinosaurs in his care, treating them as living animals, not science experiments.
Sexual Content
There's some suggestive banter between Owen and Claire, eventually culminating in a kiss.
Violent Content
While much of the worst violence is implied, with the camera cutting away to leave the audience to hear, rather than see the most gruesome scenes, there are some more gruesome scenes. A window is spattered with blood, trees drip with blood following an attack, and a man leaves a bloody imprint when he slaps a car window.
As the humans attempt to fight back, there is extensive gunfire violence, as shotguns and automatic weapons prove insufficient against the massive I. Rex. A helicopter is destroyed with implied loss of life, and a bazooka is employed to stop a particularly large dinosaur.
Crude Language
Overall, language is infrequent, with a handful of s-words, an occasional "damn", and a reference to Claire as a "b—-". Jesus's name is invoked once, along with a few, perhaps understandable under the circumstances, "Oh, my God"'s.
Drugs/Alcohol
There's a shot of margaritas in a bar and a brief mention of drinking tequila.
Conclusion
Too scary for the smallest dinosaur fans, Jurassic World earns its PG-13 rating more for intense action than any specific content issues. Less sensitive tweens and up should be thrilled by the state of the art special effects, depicting dinosaurs with a realism never before seen onscreen, while adults will enjoy the multiple heart jumping scares as well as the continuing maturation of Chris Pratt as a top level action star.
_____________
All Rights Reserved
Southern Outdoor Cinema
Southern Outdoor Cinema of Atlanta, creates extraordinary outdoor movie events that captures
all the senses of their client's audience while recreating the nostalgic feeling of a close-knit
community gathering.  For a free event consultation contact Southern Outdoor Cinema at www.SouthernOutdoorCinema.com
Tags : jurassic world, movie review | Comments Off

on Parent Movie Review – Jurassic World