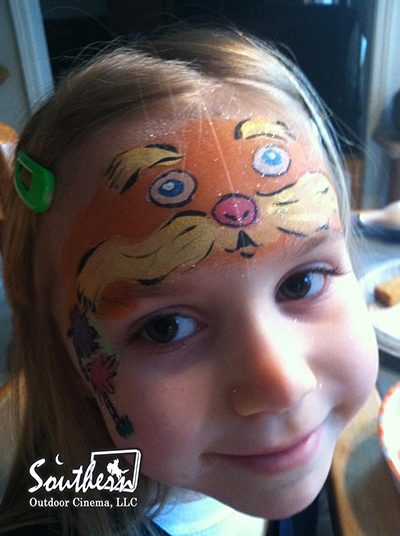 Dr. Seuss was an actual American writer, poet, and cartoonist named Theodor Seuss Geisel who lived from March 2, 1904 to September 24, 1991. Although he used his pen name Dr. Theophrastus Seuss in his children's book writing through his college years, his books were more popularly known as the "Dr. Seuss" books. There are a total of 46 "Dr. Seuss" books published today but a few of his more celebrated bestsellers would have to be books such as Green Eggs and Ham, One Fish Two Fish Red Fish Blue Fish, Fox in Socks, The King's Stilts, and the following Dr. Seuss books turned movies listed and described below. Watching them would be a great way to celebrate Dr Seuss' birthday.
How the Grinch Stole Christmas
Jim Carrey plays one of the best roles of his entire acting career in the Christmas Classic, "How the Grinch Stole Christmas". If there is one thing that the Grinch doesn't like, it's anything and everything that has to do with the happiness and giving spirit behind the Christmas season in Whoville. He wasn't always the mean, selfish, unhappy person who he has become. In fact, he was actually born in Whoville years ago but was treated like an outsider simply because he looked different and so he left whoville and moved to the top of Mt. Crumpet to live a lonely, bitter life with his dog Max. His days are typically spent looking down on the residents of Whoville, watching as they prepare for their joyous holiday. But the Grinch has finally had enough and his mission is simple. He will steal everything in Whoville that has anything to do with Christmas. Presents, decorations, the Christmas tree, and anything else that represents the joyous Christmas holiday must go, and the Grinch will be the one to steal them.
The Cat in the Hat
"The Cat in the Hat" is the second Dr. Seuss book turned movie to be made, and it was a wonderful story to use when following the amazing "How the Grinch Stole Christmas". Mike Myers plays the mischievous Cat who visits Conrad and Sally Walden while their mother is away at work one day, but he doesn't come alone. Along with his entourage of quirky characters, the Cat takes the brother/sister duo on an adventure they will not soon forget.
Horton Hears a Who
What would you do if there were a microscopic world so tiny that it fit on a spec k of dust, and you were the only one who could hear its residents cries for help? Well this is the life that Horton the elephant lives due to the fact that his hearing is so incredibly sensitive. This wouldn't be a problem except for the fact that Horton must make his friends believe that the Whos really exist, and that they really do need help. The Whos are finally able to figure out a way to be heard by Horton's friends, and just in the nick of time.
The Lorax
"The Lorax" is the Dr. Seuss classic that brings a boy and his dreams of winning the heart of the girl he loves together with the one thing that can possibly keep his hope alive. "The Lorax" is a tale of a creature that lives deep in the forest whose job it is to fight for the safety of the world. This creature, although a grumpy character, is said to have the ability to bring hope to those situations that seem hopeless. But is this creature simply a story passed down from generation to generation, or is he really the one thing that can bring hope to a boy in desperate need of love. The boy's only mission is to find out the truth and so his journey begins.
All Rights Reserved
Southern Outdoor Cinema, LLC
__________________________________
About Southern Outdoor Cinema Southern Outdoor Cinema, LLC, is the LARGEST producer of high quality outdoor movie events in the United States for movie studios, film festivals, marketing agencies, Fortune 500 Companies, schools and cities. Southern Outdoor Cinema produces extraordinary outdoor movie experiences with big screens and bright and colorful images so that your audience members feel like they are at a real Hollywood film premiere. Contact Southern Outdoor Cinema to receive a free consultation for your next special event.
Tags : Dr. Seuss | Comments Off

on 4 Movies Made From Dr. Seuss Books