Posted by
Paul Murray
on
Wednesday Jul 10, 2013
Under
Tips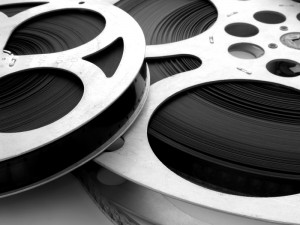 Considering ways to minimize costs for your next indoor or outdoor movie event?
One area where scrimping is a big no-no is movie licensing. Some outdoor movie companies will not work with you during this process in order to save themselves a few bucks and some time.
Here are a few warning signs you may be working with a company who doesn't care about making sure your event goes off without a hitch.
1) Movie studios don't have time to check up on illegal movie events. Social media and other internet sites have revolutionized promotion and event advertising. This also makes it much easier for licensing companies and filmmakers to make sure they aren't enduring copyright infringement.
Much like employers nowadays are checking out Facebook and Twitter social media profiles before hiring, movie studios are diligently checking on illegal showings of their films. Ever notice how quickly YouTube video clips of movies and television shows get pulled? It is just as easy for them to find out if a public movie showing isn't properly licensed.
2) If you get caught, just feign ignorance. Just because copyright law was not made available to you by an unprofessional company doesn't mean you are off the hook. If the movie studio or licensing company can prove willful infringement, the penalty is huge – up to five years in jail or a $250,000 fine.
Yikes!
The cost of obtaining a movie license is minuscule in comparison to the fines and penalties associated with copyright infringement. Unfortunately, event planners are held liable for such infringement, not the outdoor movie company.
An unprofessional company will leave you holding the bag. Or, in this case, the bag of popcorn.
3) Not obtaining a license is only hurting big movie studios. They don't really care and can afford to have a few illegal showings go unnoticed. Anyone who works in the movie industry will disagree vehemently with this myth.
Licensing requirements are not simply a way for companies to make money off of folks showing movies without a license. The laws are in place to make sure filmmakers and screenwriters continue to create really great movies!
Without licensing, these folks would have little recourse to ensure their works are protected and financed.
Remember, when you are planning a large-scale movie event, this falls under the public performance requirement of copyright law.
Even if the showing is free to the public or being held by a non-profit organization, a license is required for such an event.  The requirements for an educational exemption are very specific. There are no exceptions!
The public performance requirement excludes folks showing a movie for a few family and friends, but not movie events like we help you plan.
And there's the key: At SOC, we assist you in obtaining a quote for the movie you wish to show, and we fill out licensing paperwork on your behalf to ensure your outdoor movie showing is legal.
We really take this seriously and have been for years. For more information on movie licensing, check out our FAQ.
All Rights Reserved
Southern Outdoor Cinema, LLC
"Bigger Screens. Brighter Images. Crisper Sound"
__________________________________
About Southern Outdoor Cinema
Southern Outdoor Cinema takes the stress and guess work out of hosting a movie theater-quality event outdoors and under the stars. Southern Outdoor Cinema doesn't just rent movie screen equipment, but instead we share nearly a decade of movie event production experience with our clients to help them produce outdoor movie nights that are extraordinary. For a free consultation contact Southern Outdoor Cinema at www.SouthernOutdoorCinema.com
Tags : community events, Event Planning, movie licensing, outdoor movie, Outdoor Movie Event, outdoor movies | Comments Off

on Three Myths About Movie Licensing You Need To Know Before Hosting A Movie Event