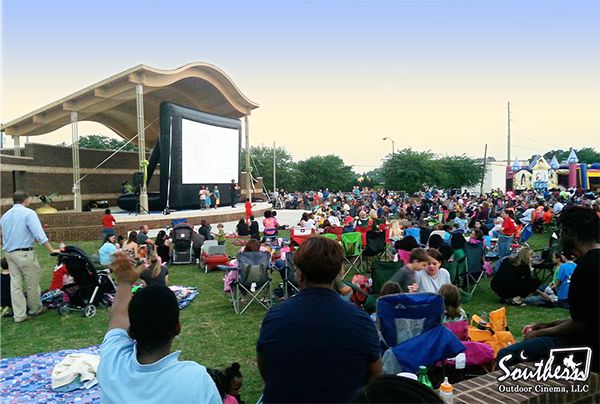 One southern town found a creative and fun way to kick off their 37th annual three day harvest festival. This yearly celebration is always eagerly anticipated by locals and visitors alike. This year the organizers of the festival wanted to start things off with an event packed evening in the downtown area. It included local dancers, pageant queens, and the winners of a writing contest. It was topped off with an exciting Movies Under the Stars event.
The three day festival draws in people from all over. It is featured on a popular TV channel, and it was named as one of MSNBC's top "Five Don't Miss Festivals Across the U.S." The festival itself includes plenty of family friendly activities and fun. Numerous cooking contests are held where professional chefs compete against each other's notorious dishes. A carnival midway is set up at the local airport with rides and games for all ages. During the three days of celebration, country concerts fill the air with joyful tunes.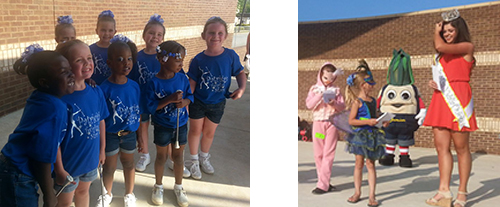 The fun began long before the actual festival with a beauty pageant, a boy's youth baseball tournament, and a Battle of the Bands. Finally opening day arrived, and it was celebrated with plenty of family friendly activities. There was a children's parade and a folk life play for entertainment, and visitors could spend the afternoon browsing among the sidewalk sales and arts and craft booths. The highlight of the day was the evening's Movies Under the Stars event.
To make the movie event possible, organizers turned a section of the downtown area into an outdoor theater. A stage was constructed where local talents could perform, and a large inflatable outdoor movie screen was set up. With the help of the local residents, they created a fun area where everyone could gather together, sit back, and relax while enjoying a popular animated feature. It was also a great way to attract patrons to the festival. Food and concession stands were also brought in for the big event.
Guests were encouraged to bring lounge chairs and blankets, and once everyone got settled in, the evening festivities began. They started with local children and youth dancers performing their wonderfully done routines on the stage. The pageant winners were introduced, as well as the winners of the festival's writing contest. Afterwards all of the children and contest winners were able to join their families to watch the movie.
It was a beautiful evening spent outdoors under the stars with friends and family. Not only did it provide a way for people to visit and have fun, it gave everyone a chance to relax and unwind before the actual festival began. Everything was in place for the three day festival, and it was a terrific way to get things started.
The festival continued on throughout the next few days with all the fun and events residents look forward to each year, but it was the Movies Under the Stars event that will be remembered the most. Watching a movie on the large inflatable screen outdoors was unique, fun, and enjoyed by all.
All Rights Reserved
Southern Outdoor Cinema, LLC
__________________________________
About Southern Outdoor Cinema
Southern Outdoor Cinema, LLC, is the LARGEST producer of high quality outdoor movie events in the United States for movie studios, film festivals, marketing agencies, Fortune 500 Companies, schools and cities. Southern Outdoor Cinema produces extraordinary outdoor movie experiences with big screens and bright and colorful images so that your audience members feel like they are at a real Hollywood film premiere. Contact Southern Outdoor Cinema to receive a free consultation for your next outdoor movie event.
Comments
comments