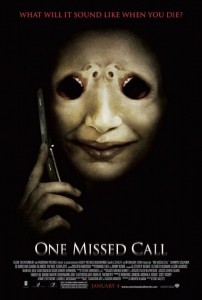 'One Missed Call' is a 2008 supernatural, horror film starring Edward Burns and Shannyn Sossamon ('A Knight's Tale'). The film is a remake of Takashi Miike's 2003 Japanese film, 'Chakushin Ari'. Miike's film was based on the novel that was also called, Chakushin Ari, by Yasushi Akimoto. The film centers around the character, Beth, as she witnesses the deaths of her friends after they receive a phone call that details the date and time of their death. Beth joins Det. Jack Andrews in a race against time to figure out the mystery behind the phone calls and the deaths. 'One Missed Call' was filmed in Georgia.
One of the filming locations for 'One Missed Call' was at the Georgia Institute of Technology. Georgia Tech is located on North Ave, Northwest Atlanta. The university is one of the top colleges for research in the United States. They are a science and technology-focused school. Georgia Tech has been frequently ranked in the top ten for best public universities in the United States. While filming 'One Missed Call', several Georgia Tech locations were used. Scenes were filmed at the school's library, at Tech Square and at the Skiles classroom building. There were shots filmed outside of St. Charles Deli, which is located on the campus. Also, a scene that involved an explosion was done outside of a coffee shop that was near the campus.
Filming took place at other Atlanta locations, mostly in midtown. At one point, the base camp for the cast and crew was located on the corner of Peachtree Center and JW Dobbs. On North Ave, an empty house was used for a scene as well as an apartment off of 9th street. A Victorian home located in Inman Park off of Euclid Ave was the setting for a few scenes in the film as well. It was also said by one of the film's stand-in actors, that filming took place at the English Avenue School, where it stood in as a hospital. Some of the scenes for the hospital set involved staging a fire. The set was filled with smoke and dust to get the right effects of a fire. A scene in the film that involves some of the characters to go through a crawl space was filmed here as well. The art department created a make-shift crawl space for this scene.
'One Missed Call' was released on January 4, 2008 and is currently available on Blu-Ray and DVD.
_____________
All Rights Reserved
Southern Outdoor Cinema
Southern Outdoor Cinema of Atlanta, creates extraordinary outdoor movie events that captures all the senses of their client's audience while recreating the nostalgic feeling of a close knit community gathering. For a free event consultation contact Southern Outdoor Cinema at www.SouthernOutdoorCinema.com
Comments
comments