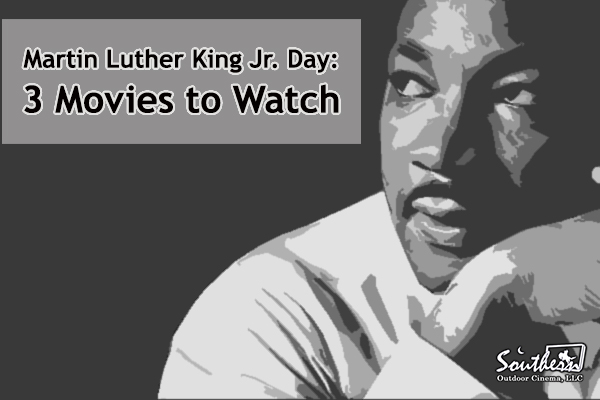 Dr. Martin Luther King Jr. was an amazing man who lived an incredible life. His achievements were many and while he literally became a Civil Rights icon over night, it came with sacrifices that continue to affect lives today. His life changing work will never be forgotten and this is a fact that will never change. There have been a number of movies written that celebrate the life of Dr. Martin Luther King Jr. by emphasizing just how tough racism was before the Civil Rights Movement came to be, but these three in particular are definitely worth watching.
Blood Done Sign My Name
"Blood Done Sign My Name" is a movie that is based on a true story which takes place in 1970, just as the Civil Rights Movement was reaching its peak. It tells two distinctly different stories involving two distinctly different groups of people and while these stories never intersect, they both seem to play an important role in the unexpected direction that the Civil Rights Movement takes. In a time when racism and hatred are celebrated like a family reunion, the persistence and dedication of the few brings life changing victory, albeit a victory that comes with many sacrifices, to the world as we know it today.
4 Little Girls
It was just another Sunday morning for four African-American girls who had decided to arrive early for Sunday school on this one particular day on September 15, 1963. They were probably doing what most other girls their age do while sitting around enjoying their time together. However, the day is very short lived as a bomb explodes in the church killing these four innocent, young African-American girls, ultimately stealing the one thing that cannot be returned…their lives. "4 Little Girls" is the true to life story of the bombing of the church in 1963, the loss of the lives of 4 innocent little girls, and the difference that this single defining moment has on the Civil-Rights Movement today.
Hairspray
"Hairspray" is a musical film based on a time when racial tension would play an important role in the direction that one life would take. This life is the life of an overweight high school student whose one wish is to become a part of a Baltimore dance program that she has dreamed of becoming a part of since she was just a little girl. They say that it only takes one person to plant the seed of change and change is exactly what Tracy Turnblad (Nikki Blonsky) brings as she sets out to integrate the races on her favorite program. Her father supports her in all of her endeavors while her mother leans closely towards a racist belief system. And through it all, Tracy stands firm in her belief that we are all created equal as she uses dance to make her point and replace diversity with unity in the end.
While these three films are definitely worth the time it will take to watch them, there are many other amazing films that celebrate the life of the amazing man who was Dr. Martin Luther King Jr.
All Rights Reserved
Southern Outdoor Cinema
Southern Outdoor Cinema of Atlanta, creates extraordinary outdoor movie events that captures all the senses of your audience while recreating the nostalgic feeling of a close knit community gathering. For a free event consultation contact Southern Outdoor Cinema at www.SouthernOutdoorCinema.com
Comments
comments