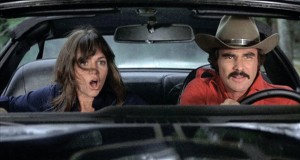 Over the past few years, people all across the country suffered with problems like unemployment and declining home values. Small towns are often hit particularly hard when it comes to unemployment and other economic issues. Clayton County Georgia is one of these small towns. Recently, however, Clayton County has experienced some economic relief as a result of the steady stream of movies and television shows that are being filmed there. Films include "The Odd Life of Timothy Green", "Scary Movie 5" and the highly anticipated "The Hunger Games: Catching Fire".
The impact of recent tax incentives for film makers on the Georgia film industry, as well as the economic influence filming is having on Georgia towns is drawing a lot of attention to filming in Georgia right now, but filming in Georgia, particularly in and around Atlanta, is not new. Historic landmarks, beautiful scenery and other factors have drawn filmmakers to Georgia for many years. One example is "Smokey and the Bandit". This movie, which was released back in 1977, was filmed right in Jonesboro, located in Clayton County, in addition to other areas in Georgia as well as locations in Florida, Alabama and California.
In "Smokey and the Bandit", two truck drivers attempt to win a dare by transporting beer in a specified amount of time, without getting caught by police for transporting Coors where it was illegal at the time. The two run into various complications along the way and keep us entertained with exciting high-speed chases and interesting banter.
Jonesboro, GA become Texarkana in the movie and was home to several scenes. Jonesboro
was home to the Welcome to Texarkana sign, the Coors Warehouse and Snowman's house
during filming. The scene where the mailboxes are knocked down and the scene where
Bandit picks up the runaway bride were filmed in Jonesboro, along with several other scenes.
The look of Jonesboro attracted "Smokey and the Bandit" filmmakers, and the area continues to draw in movie and television show makers to this day. Clayton County is close to Atlanta and a major airport and features a unique and beautiful landscape that is appropriate for many different types of scenes.
Clayton County is a great example of the long-term, positive relationship an area and its residents can have with the film industry. Areas in Clayton County provided the perfect scenery back in 1977, when "Smokey and the Bandit" was released, and the area remains a relevant and popular location currently. Next time you watch "Smokey and the Bandit" see if you can pick out some familiar locations.
All Rights Reserved
Southern Outdoor Cinema, LLC
__________________________________
About Southern Outdoor Cinema
Southern Outdoor Cinema takes the stress and guess work out of hosting a movie theater-quality event outdoors and under the stars. Southern Outdoor Cinema doesn't just rent movie screen equipment, but instead we share nearly a decade of movie event production experience with our clients to help them produce outdoor movie nights that are extraordinary. For a free consultation contact Southern Outdoor Cinema at www.SouthernOutdoorCinema.com
Comments
comments