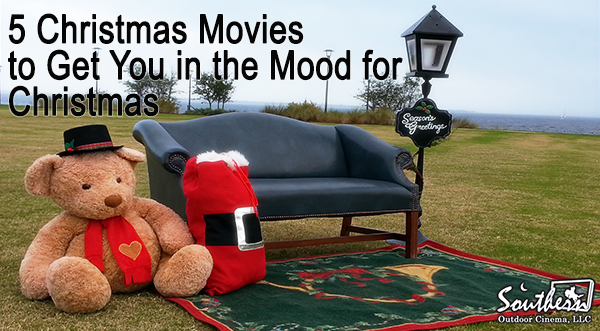 Christmas is a holiday enjoyed by most people and for many, watching a great movie is the best way to get into the Christmas spirit. For those who enjoy watching a great movie around the Christmas holiday, here are a few favorites.
Miracle on 34th Street
Miracle on 34th Street is simply a "must see" during the Christmas holiday season. It stars Edmund Gwenn as Kris Kringle, an individual who is not only the splitting image of Santa, but an individual who literally believes that he is Santa. Kris is asked to fill in for the Santa who would be leading the Macy's Thanksgiving Parade because of the previous Santa's problem with drinking while on the job. As a result, he is also offered the position of Santa at the Macy's department store, in the toy department. While playing the role of the department store Santa, Kris feels sorry for those who can't afford the merchandise at Macy's and advises customers to shop at some of the much cheaper stores in the area. Mr. Macy (Harry Antrim) surprisingly likes Kris' suggestion and decides to use it as part of a customer service "gimmick" for Macy's department store. Meanwhile, the in-house psychiatrist at Macy's (Porter Hall) decides that Kris is a problem and makes arrangements to have him locked up at Bellevue, claiming that he is insane. The fact that Kris truly believes that he is Santa Claus doesn't help matters one bit. But lucky for Kris, he has a number of influential friends in the right places.
The Polar Express
Billy (Hayden McFarland) is a boy struggling to believe in Santa, but having a very difficult time finding a reason to do so. The problem is that Billy's family does everything they can to persuade him that none of it is true. Santa, the North Pole, the elves, all just a farce. Just when it seems that all hope for Billy's belief is completely lost, Christmas Eve arrives and with it a magical train in the middle of the night. Billy is picked up by the train, and its conductor (Tom Hanks) notifies Billy that he is on his way to the North Pole to visit none other than Santa himself. Watch as Billy's entire belief system is turned upside down, and as a boy is given the hope that only the Christmas spirit can bring.
How the Grinch Stole Christmas
Jim Carrey plays the role of the Grinch, a miserable, mean, green individual with every intention of ruining Christmas for everyone in the little town of Whoville. But the Grinch wasn't always the unusually mean person that he is today. He was actually a resident of Whoville at one time, but was forced to leave simply because of his scary appearance. He now spends his days atop Mount Crumpet watching everyone in Whoville preparing for the Christmas festivities, waiting for his opportunity to steal their Christmas spirit along with their presents, decorations, trees, and everything else that has anything to do with Christmas.
Home Alone
Home Alone is the story of Kevin (Macaulay Culkin), a boy who finds himself alone for the holidays. While the rest of the family is aboard their flight to France, Kevin is still asleep in bed, completely unaware of his dilemma. When Kevin finally realizes that he has the whole house to himself, he is forced to learn to take care of himself and to defend his home against would-be robbers. The would-be robbers, on the other hand, come to wish that they had never stopped at Kevin's house in the first place.
Elf
Will Ferrel plays the role of Buddy, one of the biggest elves in the entire North Pole. However, Buddy isn't actually a real elf and becomes very upset when he learns the truth. He decides to travel to New York, the place of his birth, in hopes of finding his real family. What Buddy doesn't realize is that New York is nothing like the North Pole, and the people of New York nothing like the elves. Buddy manages to find his biological father fairly easily but convincing dad to accept him will be a challenge.
__________________________________
About Southern Outdoor Cinema
Southern Outdoor Cinema, LLC, is the LARGEST producer of high quality outdoor movie events in the United States for movie studios, film festivals, marketing agencies, Fortune 500 Companies, schools and cities. Southern Outdoor Cinema produces extraordinary outdoor movie experiences with big screens and bright and colorful images so that your audience members feel like they are at a real Hollywood film premiere. Contact Southern Outdoor Cinema to receive a free consultation for your next special event.
Tags : christmas | Comments Off

on 5 Movies to Watch to get you in the Mood for Christmas