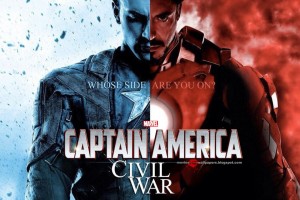 One of the movies people are eagerly looking forward to is Captain America Civil War. It is the latest of the series of Marvel Comic installments that has users talking. It is another in the epic good versus evil series and stars Chris Evans, Robert Downey Jr., Scarlett Johansson, Sebastian Stan, Anthony Mackie, alson with Jeremy Renner and Emily Van Camp. Captain America and the Civil War Avenges are the options that you are the options that you may wish to view in the future.
Captain America and his clan of avengers continue to protect America, and then warring factions with Ironman and another contingent. A mini war breaks out between the super heros. It is a little different because viewers are used to seeing the good versus evil match up, but good versus good is something that may be a little different for viewers. It is just one of the exciting conflicts that the movie gives to you. The movie was based on Civil War by Mark Millar and Steve McNiven aftr a positve reaction to the Winter Soldier the story was all available and adapted for the Captain America movie.
The movie was filmed in Georgia and allowed those who are fans of the series to view it. The movie is shooting on various locations around Atlanta, and those who are looking for the local connection will not be disappointed. Various locations around the city are used like the Norfolk Southern Building, at 125 Spring Street Southwest, the Atlanta Civic Center and other well known locations in the city. Even a double decker bus hits Hotlanta,Buckhead Ave NE and N Fulton Dr NE in Atlanta and was instrumental in the filming of the movie. A bit of Southern charm is what the super heros needed. The movie ends in Germany where several locations around Berlin were used. It is just one of the options that you may know. These are the options that you can use when you are looking for a great movie that was shot partially stateside. It is just one of the things that you need; It is also joining locations in Germany specifically, Berlin.
By using many locations in metro Atlanta those who are from the city will recognize some of the varied options that come in to play with the movie. It is no doubt attract to those who are denizens of the city or who live in nearby locations. The movie being filmed in the city should bring local interest to the film.
https://www.youtube.com/watch?v=xnv__ogkt0M
_____________
All Rights Reserved
Southern Outdoor Cinema
Southern Outdoor Cinema of Atlanta, creates extraordinary outdoor movie events that captures
all the senses of their client's audience while recreating the nostalgic feeling of a close-knit
community gathering.  For a free event consultation contact Southern Outdoor Cinema at www.SouthernOutdoorCinema.com
Comments
comments