Posted by
Paul Murray
on
Monday Jul 22, 2013
Under
Tips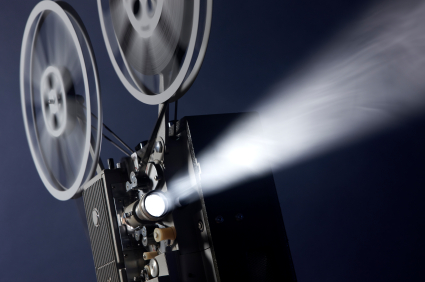 You want to host an an outdoor movie event that will attract along of guests. Choosing the wrong film and movie goers will not show up at your event making it your special event a flop. Here are three things you must consider when picking a movie for your next outdoor movie event:
1. Know The Rating of the Film
When it is time to pick a movie for your outdoor movie event, you should have determined what demographic you are catering to. Is your event for families, adult couples or teenagers? When picking a title to show, consider the rating system by the Motion Picture Association of America or MPAA helps provide advance information about the content of movies.
The current Movie Rating System includes:
G:General Audiences. All Ages Admitted. A G-rated motion picture contains nothing in theme, language, nudity, sex, violence or other matters that, in the view of the Rating Board, would offend parents with young childen
PG — Parental Guidance Suggested. Some Material May Not Be Suitable For Children.
PG-13 — Parents Strongly Cautioned. PG-13 — Parents Strongly Cautioned. Some Material May Be Inappropriate For Children Under 13
R: Signifies that the rating board has concluded that the film rated may contain some adult material.
Prior to 1984, the MPAA did not have a PG-13 rating to choose from. Films that were given a PG rate in the 19070's and early 1980's such as Jaws Gremlins and Raiders of the Lost Ark, would be labeled with a PG-13 by today's standards.
2. Know The Length Of The Movie To Be Shown
Most DVD boxes today state the running time of the movie. The running of the credits are included in the run time so you can subtract 5 minutes off for that. During summer outdoor movie events, when the days are long, movies may not get started until 9pm by most equipment provider. A movie with a runtime of 2 or more hours will have your guests and staff staying at the venue until a late time. In towns and cities with sound ordinances, a long film may violate your local government's restrictions.
3. Know The Image Quality Of the Movie
Preview the movie you want to show at your open air event. Is it bright and colorful or dark and filled with night scenes? A film that had dark imagry such as the latest Harry Potter or The Dark night films use filters to create a dreary effect. Most outdoor equipment rental companies will not have the right equipment to display a dark film so that it can be seen well on the inflatable movie screen.
For these reasons, I would recommend that you work with a professional outdoor movie equipment provider and not a company that adds-on movie screen rentals to their existing services such as a dj or bounce house business. Professionals that specialize in outdoor movie event productions will be familiar with movies and their content which will contribute to your event's success.
Now, if you are looking to host an outdoor movie event in the South that is stress-free to organize and will be a big hit, contact Southern Outdoor Cinema of Atlanta. At Southern Outdoor Cinema, we don't just rent movie screen equipment, but instead we share nearly a decade of movie event experience to help our clients produce outdoor movie nights that are extraordinary. You can find us on the web at www.SouthernOutdoorCinema.com
All Rights Reserved
Southern Outdoor Cinema
Comments
comments