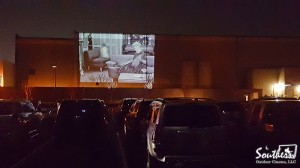 Marriage Conference Date Night Includes Drive-In Event
Marriage conferences are becoming quite popular. Couples rely on these retreats to help them build a better relationship with one another. They are often held at churches where counselors can give each couple the necessary tools for a strong and healthy marriage. These events also include ways for each couple to enjoy themselves. A great way to do this is by having a drive-in movie date night.
The Benefits of the Marriage Conference
Many successful couples find that participating in a marriage conference once a year helps their relationship stay strong. It's a wonderful way to build unity within one's marriage. Taking the time to go to a conference and discuss critical topics strengthens and unifies a couple. Each conference supplies married people with the tools they need to continue building a solid relationship. The result of these classes is a marriage that grows.
A mega church in Alabama was host to a marriage conference where couples shared a weekend together. The couples enjoyed time with their spouses while investing in their marriage. They found fresh inspiration for their life together. After an evening of classes, the couples were ready to enjoy a date night. A drive-in movie event was set up in the parking lots of the churches involved where the couples could indulge in a nostalgic, romantic evening with each other.
Date Night Fun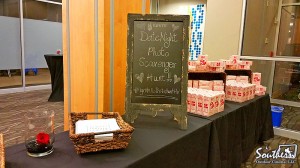 The church wanted to provide couples with a memorable date night experience. Going to the movies is the ideal date night for most couples, and when the movie event is held outdoors, it becomes extra special. February is to cool in Alabama to sit on the lawn and watch a film, but a drive-in allowed couples to watch from the comfort of their car. The marriage conference hosts decided this would be the way to go.
The drive-ins popularity peaked during the 1950's and 1960's. They were a big hit, especially in the rural areas. During this time period, over 4,000 drive-in theaters were in operation throughout the United States. Families were able to take their small children to the feature film without worrying about bothering the other patrons. Best of all, teenagers who had access to a car, found the drive-in to be the ideal date night destination.
Recreating the Nostalgic Drive-in Experience
The marriage conference was held at six different churches. The hosts brought back that excitement of the 1950's drive-in experience for the couples by having Southern Outdoor Cinema help them. With the use of portable cinema equipment, Southern Outdoor Cinema recreated drive-in events at the six locations. Inflatable movie screens were set up in the parking lots, and FM transmitters, along with high definition projectors, were used to create an outdoor theater. Each setting was unique. One location had a large wall that projected a 52 foot movie image onto it.
By the end of the marriage conference weekend, couples went home with the tools needed to keep their relationship strong and healthy. They learned valuable lessons within the classes, and they got to enjoy a date night together. The outdoor drive-in movie event allowed them to enjoy each other's company, and it created memories they'll share for a lifetime.
———-
All Rights Reserved
About Southern Outdoor Cinema
Southern Outdoor Cinema, LLC, is the LARGEST producer of high quality outdoor movie events in the United States for movie studios, film festivals, marketing agencies, Fortune 500 Companies, schools and cities. Southern Outdoor Cinema produces extraordinary outdoor movie experiences with big screens and  bright and colorful images so that your audience members feel like they are at a real Hollywood film premiere.  Contact www.SouthernOutdoorCinema.com to receive a free consultation for your indoor or outdoor movie event.

Tags : date night, drive-in movie, marriage conference, open air cinema, Outdoor Movie Event, southern outdoor cinema | Comments Off

on Marriage Conference Date Night Includes Drive-In Event