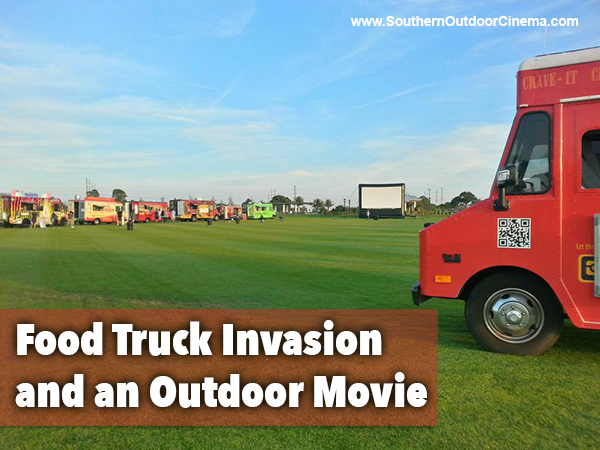 The people of the North Fort Lauderdale/Miami area have found a way to capture a retro feeling during an evening of family fun events. They've combined three terrific activities into one exciting night that those of all ages can appreciate. Whether you are a foodie, classic car junky, or simply miss the days of the drive-in theater, you'll love the monthly Food Truck Invasion and Outdoor Movie. It's become a terrific way to make memories with friends and family in a classic setting.
Once a month in the North Fort Lauderdale/Miami area they hold a food truck invasion. Guests can indulge in all their favorites such as hamburgers, hot dogs, and barbecue. If you are feeling in the mood for something more adventurous, there is plenty of other cuisine to delight your taste buds. With over twenty food trucks, it's not surprising to find everything from Mexican to Greek, and they even remember to offer ice cream for dessert.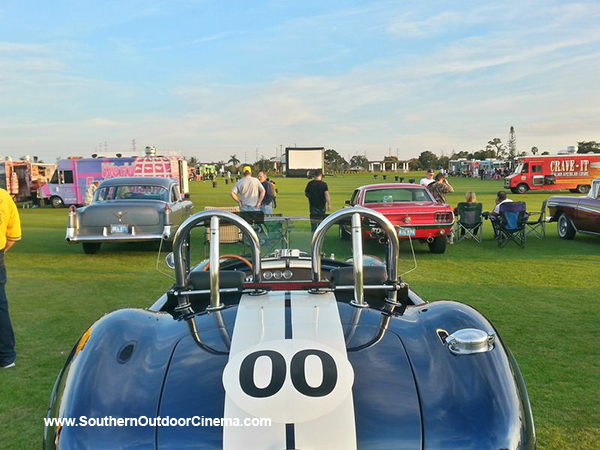 The fun doesn't stop when visitors have finally got their fill of all the tasty dishes and treats. The city park's grass commons area is transformed into an outdoor movie venue. Guests are immediately transported back to the old drive-in days of yesteryear. Just like then, people can sit in their cars, out on the grass on blankets, or in lawn chairs and enjoy a family friendly movie under the stars. A large inflatable movie screen is set up where everyone can find a good seat for viewing the main feature.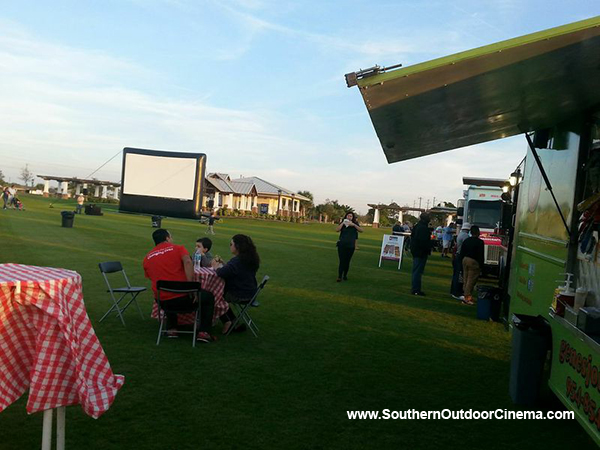 One aspect of the evening that truly brings the retro drive-in feel to life is how the classic car club meets there too. The members bring their restored cars and trucks to the event where they can show off all the hard work and time they've spent on these beauties. Any avid car lover would enjoy strolling among these classics where they can get an up-close look while being able to talk to the owners. Others will simply enjoy that "remember when" feeling that only these unique vehicles can bring to mind.
The people who coordinate this monthly event have found a way to provide residents of the area and visitors alike with a way to spend time with family and friends that they won't soon forget. The Food Truck Invasion alone is a big draw to folks from all over, but by adding an outdoor movie to the evening's schedule, they've created a way for everyone to be able to sit back and relax while enjoying some delicious food. All of the guests left after the feature presentation with memories that will last a lifetime.
———-
About Southern Outdoor Cinema
Southern Outdoor Cinema, LLC, is the LARGEST producer of high quality outdoor movie events in the United States for movie studios, film festivals, marketing agencies, Fortune 500 Companies, schools and cities. Southern Outdoor Cinema produces extraordinary outdoor movie experiences with big screens and bright and colorful images so that your audience members feel like they are at a real Hollywood film premiere. Contact Southern Outdoor Cinema to receive a free consultation for your next outdoor movie event.
Tags : Florida, food truck, outdoor movie | Comments Off

on Food Truck Invasion And An Outdoor Movie