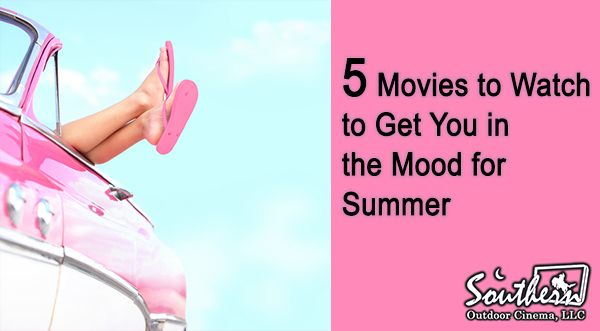 The summer season means different things for different individuals and the first day of the summer depends greatly on the summer solstice. The first day of this years summer season will fall on July 21st and if movies are your thing, here are a few great movies to bring in the new summer season.
The Sandlot
Scotty Smalls (Tom Guiry) is the new kid in town who wants nothing more than to join in on the baseball fun at the nearby sandlot. The only problem is that Scotty knows absolutely nothing about the game. Lucky for Scotty, he is in the right place at the right time, and gets on the team simply because they are short one player. Benny Rodriguez (Mike Vitar) is the best player on the team and he helps Scotty learn to play like a pro which is great for Scotty, but not so good for the rest of the team when he accidentally hits the ball so hard that it literally explodes. When Scotty finds out that the ball that he ruined was the only ball that the team had to play with, he runs home to borrow his stepfather's (Dennis Leary) baseball, and removes it from its glass case on the shelf. The problem seems to be solved until Scotty hits his first home run and lands his stepfather's ball in the yard of old Mr. Mertle (James Earl Jones) and Mr. Mertle's junk yard dog "the Beast". Things quickly go from bad to worse when Scotty lets the team know that he should really get the ball back since it was signed by a female friend of his stepfather's named Babe Ruth. Watch "The Sandlot" and follow Scotty and his friends as they go through one idea after another in an attempt to get back his stepfather's most valuable possession.
The Little Mermaid
The Little Mermaid is the animated blockbuster film that put Disney back on the map where animated films are concerned. It tells the story of Ariel, the teenage daughter of Triton King of the sea, and her adventure to the world that exists beyond her father's undersea kingdom. It also tells a story of a love that wasn't meant to be, and of just how powerful true love can be. Ariel's journey takes her to the surface world (after she makes a deal with the evil sea witch Ursula and becomes human) where she meets the handsome Prince Eric, and falls in love for the very first time. The only problem is that Ursula has a more permanent and evil plan of her own, and it will take King Triton's intervention to bring about the happy ending that Ariel so badly desires.
Teen Beach Movie
Teen Beach Movie takes the movie musical "West Side Story" and gives it an interesting twist. Brady and McKenzie are a couple of teenage surfers who are in love which, in and of itself, should not be a problem. What is a problem is that they wind up in the middle of their very own twisted version of the "West side Story" after crashing beneath a wave one day. Now, the once romantic story has turned into an all out battle between surfers and bikers, and the prize will be total control of the local area hangout. Watch as the love between Brady and McKenzie is tested, and see if true love will prevail in the end.
Life of Pi
Life of Pi is an epic tale of survival at sea, and the adventure that one young man finds himself smack dab in the middle of after surviving a very unfortunate event. Pi is left alone at sea, with an angry Bengal tiger, after surviving an accident aboard a ship that he and his family were on. Now the unlikely pair must learn to work together if they are to ever make it through this adventure alive.
Journey 2
Journey 2 is the sequel to the movie Journey to the Center of the Earth, and stars Josh Hutcherson as Sean Anderson and Dwayne Johnson as Sean's new stepfather Hank. When Sean receives a distress signal from an island that doesn't even exist, he convinces his stepfather Hank to let him come along on a quest loaded with more mystery and adventure than any single quest should contain. In this 3D family adventure, Sean and Hank find themselves teaming up with their helicopter pilot (Luis Guzman) and his beautiful daughter (Vanessa Hudgens) in order to rescue the islands sole inhabitant before the island is destroyed. Journey 2: The Mysterious Island brings back all of the excitement that its prequel contained, and more.
__________________________________
About Southern Outdoor Cinema
Southern Outdoor Cinema, LLC, is the LARGEST producer of high quality outdoor movie events in the United States for movie studios, film festivals, marketing agencies, Fortune 500 Companies, schools and cities. Southern Outdoor Cinema produces extraordinary outdoor movie experiences with big screens and bright and colorful images so that your audience members feel like they are at a real Hollywood film premiere. Contact Southern Outdoor Cinema to receive a free consultation for your next special event.
Tags : summer | Comments Off

on 5 Movies to Watch to Get You in the Mood for Summer