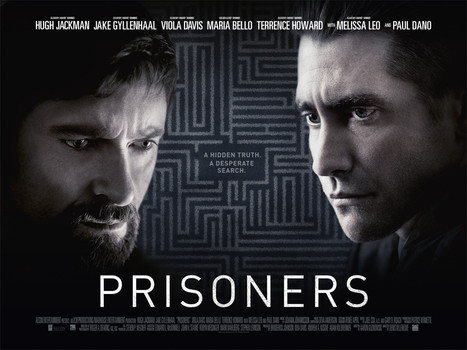 "Prisoners," starring Hugh Jackman, Jake Gyllenhaal, Terrence Howard, and Paul Dano, is another of many movies filmed in Atlanta, Georgia. This American thriller focuses on the kidnapping of two young girls, and the resulting search to find them. The investigation is lead by Detective Loki (Jake Gyllenhaal,) but when the case becomes more complex and evidence begins to leak out, Keller Dover (Hugh Jackman,) father of one of the 6-year old girls, decides to take matters into his own hands.
One of the many filming locations taking place in Atlanta was the South Campus of the Atlanta Medical Center. Atlanta Medical Center is an academic medical center, as well as a Level 1 Trauma Center, and is located in downtown Atlanta. The South Campus is a teaching hospital that houses 210 beds, and 190 registered and working nurses. Exterior scenes were shot at this location, and it took approximately 4 days to shoot in May 2013.
Many residents nearby took note of the orange cones being placed outside of the medical center for set, extras holding, and caterers around the time of shooting.
Conyers, located in Rockdale County and 30 miles outside of Atlanta, was also used for the filming of "Prisoners." A total of 3 months was spent in Conyers for scenes in "Prisoners," and shooting began in February 2013. One of the shoots took place on Flat Shoals Road between Ga. Highway 138 and Parker Road.
Rockdale County has been used as a shooting location for many other films, including scenes from "American Reunion," "Teen Wolf," and "Zombieland." Notable residents of Conyers in Rockdale County include Dakota Fanning, Elle Fanning, Holly Hunter, and DeForest Kelley.
Monroe in Walton County has also been used for shooting scenes in "Prisoners." Filming reportedly took place on Highway 78, just outside of Monroe, as well as beneath the Bella Derma billboard on Highway 78, near to Troy Smith Road. Bella Derma is a spa treatment center in Loganville that specializes in many things, including laser hair removal, wrinkle and skin rejuvenation treatment, and scar camouflaging. The owner of Bella Derma released information that they were contacted by Warner Bros. by both phone and letter for signature to shoot beneath the billboard. Filming in Monroe took place in February 2013.
Rockdale and Walton County are both part of the "Camera Ready Community Program." The "Camera Ready Community Program" was initiated to engage and heighten Georgia's film and television industry.
The story of "Prisoners," actually takes place in Pennsylvania, but all filming locations in Georgia will be used in place of Pennsylvania.
Georgia continues to grow as a giant in the film and television shooting industry. Georgia shows that it provides some of the best locations in America, and it will only progress from here. The film industry in Georgia is truly burgeoning.
All Rights Reserved
Southern Outdoor Cinema
About Southern Outdoor Cinema
Southern Outdoor Cinema doesn't rent outdoor movie screens. Instead Southern Outdoor Cinema produces extraordinary full turnkey outdoor movie events that engage, entertain and impresses audiences and sponsors. Because of SOC unique approach to outdoor movie event planning and use of superior cinema equipment, our events stimulate your audience's senses. For a free event consultation, contact Southern Outdoor Cinema at .
Tags : Movies Filmed in Georgia | Comments Off

on Hugh Jackman's 'Prisoners' movie filmed in Atlanta