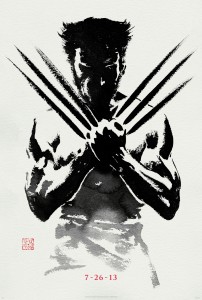 If you enjoy action and adventure movies, you will be pleased with the selection of movies set to be released in 2013. Many new movies, that are either based on older stories or serve as a next installment to a successful series, will be coming to theaters next year.
Spring
You won't have to wait long to experience some of the best that 2013 will have to offer. Two movies, Iron Man 3 and Star Trek Into Darkness, are set to come out in May, setting the stage for an exciting year of action movie releases.
Iron Man 3
Tony Stark, or Iron Man, faces the powerful enemy Mandarin in the third Iron Man movie. He will need all of his strength to protect himself and those who are close to him.
Star Trek Into Darkness
If you are a Star Trek fan, you won't want to miss the next Star Trek movie, Star Trek Into Darkness. Captain Kirk and his crew must stop a powerful villain on a path to destruction.
Summer
The summer, as usual, will be filled with highly anticipated movie releases, and Man of Steel, The Lone Ranger and The Wolverine certainly belong in this category.
Man of Steel
You won't want to miss the latest version of the Superman story when Man of Steel comes out in June 2013. This movie is produced by Christopher Nolan, the director of the Dark Night Trilogy, and is highly anticipated by both Superman fans and action movie fans in general.
The Lone Ranger
The Lone Ranger, starring Johnny Depp, is based on the Lone Ranger character from a TV series, a movie and a set of movie serials. In the movie, Tonto, a Native American Warrior, tells the story of John Reid and how he became a legend.
The Wolverine
The Wolverine is set to be released this summer and it is highly anticipated as the sixth movie in the X-Men series. Wolverine heads to Japan in this story for training.
Fall
You will have to wait until fall for Thor 2 and the second of The Hobbit movies, but these should be worth the wait.
Thor 2- The Dark World
This movie follows Thor and The Avengers. Thor must battle an ancient people and their leader, Malekith, as they threaten the universe.
The Hobbit: The Desolation of Smaug
The Hobbit: An Unexpected Journey, has been a highly anticipated movie for 2012, and the next movie in the series, The Desolation of Smaug, is sure to be one of 2013's most anticipated movies. In the second movie the dwarfs will continue their journey.
Get ready for an exciting year full of action and adventure movie releases. These movies are based on previous successful stories, or serve as a continuation of an already loved story. Whether you are anxious for a new installment of a favorite series, or you are new to a story, these movies will supply plenty of action and thrills for you to enjoy.
All Rights Reserved
Southern Outdoor Cinema
"Bigger Screens. Brighter Images. Crisper Sound."
Comments
comments