If your family enjoys seeing movies together, these anticipated movies, set to come out in 2013, are likely to be great choices for families. Here is an overview of some anticipated family movies set to be released in theaters in 2013.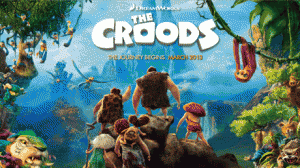 Spring
The Croods is the story of a family living in pre-historic times and the adventure they go on after their cave is destroyed. The father has attempted to keep his family safe by requiring them to stay inside the cave, but his curious daughter is thrilled at the prospect of seeing the outside world. This movie chronicles the family's adventure.
Epic is set to come out in May 2013 and features technologically advanced computer animation. The story is based on a young girl who ends up in a strange world helping the characters there save their world.
Summer
If your family enjoyed watching best friends Mike and Sully in Monsters Inc., the prequel, Monsters University, is sure to be a hit. In Monsters University, viewers will get a chance to see how their friendship got started. Viewers will learn that Mike and Sully didn't start out as best friends, in fact, when they first met, they could not stand each other. See how their rivalry blossomed into friendship in July, when this movie is set to come out.
Spend some more time with Gru, his adorable little girls and the rest of the hilarious characters from Despicable Me this summer in Despicable Me 2.
Smurfs 2 is also set to come out during the summer of 2013. Watch as the Smurfs do their best to rescue Smurfette from the evil Gargamel.
Turbo is the story of a snail with big dreams of being a great racer. He has trouble fitting into the slow paced snail community, but gets to live out his dream of racing in a big race.
Percy Jackson: Sea of Monsters is the story of the son of Poseidon, Percy Jackson. In this anticipated movie, Percy goes on a quest for the Golden Fleece in order to save his home.
Fall
In the fall, the highly anticipated second movie in the Hunger Games trilogy, Catching Fire, is set to be released. Continue following the gripping story of Katniss in The Hunger Games: Catching Fire, set to be released in November 2013.
Mr. Peabody & Sherman is also coming to the theaters in the fall. This movie is based off of a classic cartoon of a Genius dog and his "pet" boy Sherman, who uses the traveling WABAC time machine without permission and sets off events in history.
Some of these movies are new stories, while others are additions to other beloved movies, but they all have the potential to become new family favorites. Whether you plan to see them when they are released at the movie theater, rent or buy them when they come out on DVD, or enjoy them at a movie event such as an outdoor movie, these movies offer something for your family to get excited about in 2013.
All Rights Reserved
Copyright 2006-2012
Southern Outdoor Cinema
###
Want to use this article on your website or your own blog? Here's what you MUST include:
Southern Outdoor Cinema is the largest producer of high quality outdoor movie events in the country. We don't just rent inflatable movie screens. Instead SOC shares nearly a decade of expertise with our clients so that they have an EXTRAORDINARY outdoor movie event which is EASY and STRESS-FREE to organize. To begin planning your outdoor movie event contact Southern Outdoor Cinema at www.SouthernOutdoorCinema.com or visit our Facebook page at www.facebook.com/SouthernOutdoorCinema for daily outdoor movie tips.

Comments
comments