Posted by
Paul Murray
on
Tuesday Jul 17, 2012
Under
Tips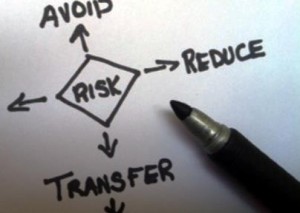 For guests, outdoor movie events are a simple, relaxing way to spend an evening. For outdoor movie event planners, on the other hand, there is a lot of work to be done behind the scenes in order to host a successful event. In the best case, your event will be a huge success with no problems, but there is always a chance that something could go wrong. Proper insurance for your outdoor movie event is the best way to protect yourself and all of your hard work against issues like poor weather, accidents or injuries. Here is an overview of the different types of insurance you should consider having for your event.
General Liability Insurance
Your outdoor cinema provider should hold adequate general liability insurance. General liability insurance from the equipment provider covers any damage the company might do while setting up and producing the outdoor movie event, such as hitting a stake into a water sprinkler line. The industry standard for outdoor cinema companies is $1,000,000 of general liability insurance.
Weather Insurance
Weather is impossible to predict, particularly when it comes to weather for a movie event that you must plan and market for ahead of time. Weather insurance insures against weather variations. After spending so much time planning your event, rain on the big day is a huge disappointment. More than being a disappointment, it can also be costly. Depending on your contracts, you may still be responsible for fees for the venue, equipment provider and entertainment. Weather insurance protects you from losing money if you must cancel your event due to unexpected weather conditions.
Event Insurance
Event insurance is short term liability insurance that covers you against claims related to damage to the venue, or injury to spectators or innocent bystanders. This type of insurance is perhaps the most important from a financial stand point. An insurance agent can go over your options and help you decide how much coverage you need for your outdoor movie event.
The purpose of insurance is to lower your risk of loss. So much goes on behind the scenes of a successful outdoor movie event: choosing and securing a venue, planning for food and entertainment, marketing, and more. It takes a considerable amount of time, and money, to plan and host an outdoor movie, so it makes sense to protect yourself as best as possible with insurance. Don't let all of your hard work go to waste; be sure to secure appropriate insurance to protect yourself against unexpected circumstances.
All Rights Reserved
Copyright 2002-2012
Southern Outdoor Cinema
###
Want to use this article on your website or your own blog? No problem! But here's what you MUST include:
Southern Outdoor Cinema is the largest producer of PREMIUM outdoor movie events in the country. They are leading the industry with NEW & UNIQUE outdoor movie events. To begin planning your outdoor movie event contact Southern Outdoor Cinema at www.SouthernOutdoorCinema.com or visit their online photo gallery at www.facebook.com/SouthernOutdoorCinema for event ideas.

Tags : Event Insurance, Event Planning, General Liability Insurance, Insurance, Weather Insurance | Comments Off

on Understanding Insurance for Outdoor Movie Events